Wireless, mobile WiSI screen with bespoke, designed aesthetics
Mobile
WISI screen can be easily moved, aided by the built in wheels and braking system.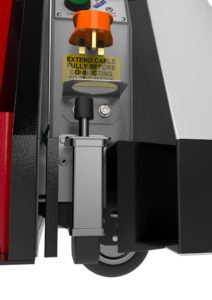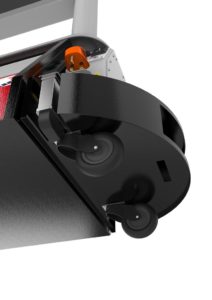 All Day Battery Life
With just a 4 hour charge, the on-board battery will run for 20 hours. It can be charged from a standard supply (110v/240v) by removing / extending the retractable lead.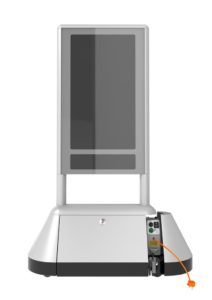 40'' Full HD LED Screen
Travel information, real-time service updates, digital wayfinding posters and even video content will grab your customers' attention with the bright, vivid display.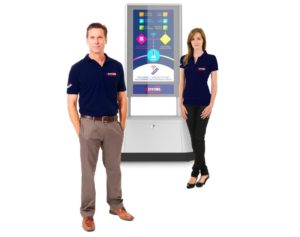 Durable
Meeting the highest standards for build quality, originally developed for the rail industry, this mobile digital signage display is LU Section 12 and Section 17 compliant. It is also weatherproof, holding an IP65 rating.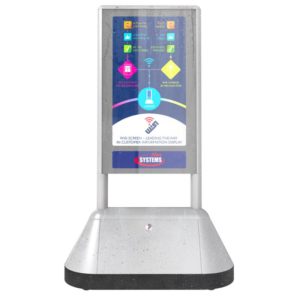 Connected
WiSI screen connects with its control software via a 4G/3G or WiFi network using high security wireless encryption. It can also act as a hotspot allowing further WiSI screens to be located in places without signal and/or to provide additional services and convenience to your customers.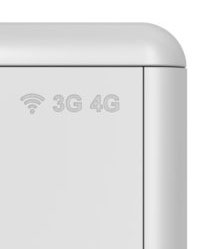 Branding
Brand the WiSI screen with your company logo for a complete, professional presentation or go one step further and get the whole unit wrapped in an eye-catching design or a set of stickers to promote/advertise your company or product.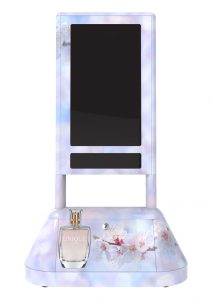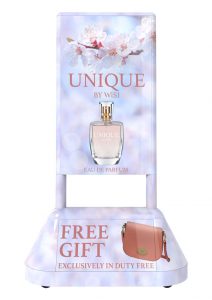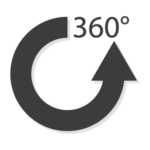 Click and drag on the image to view the WiSI in full virtual 3D. Then click each item below to learn more about the WiSI Screen features.
For more details about the WiSI screen or to arrange a demo