Maintenance
As part of a comprehensive package, Met SYSTEMS will ensure all aspects of the WiSI system – its software and the mobile digital signage screen(s) – are always operating at their best. This cost effective package includes:
Complete software hosting
Remote diagnostics and maintenance of software systems
Corrective maintenance – a dedicated team to respond and react quickly to any faults that occur
Includes 4G/3G data contracts for each WiSI screen and linked device (tablet/PC)
Planned and preventative maintenance – WiSI screens undergo regular inspection to ensure ongoing efficiency and up-to-date operation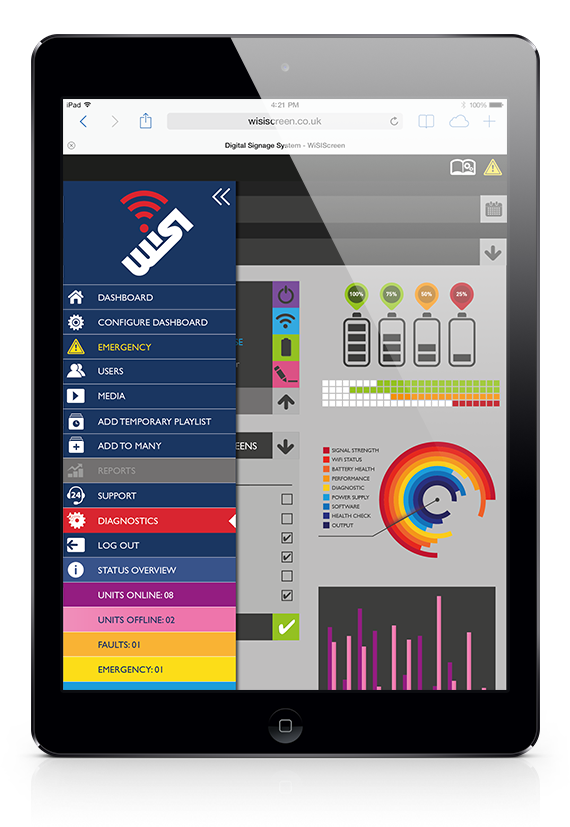 Looking Forward
The WiSI mobile electronic display screen and the software that controls it was developed in-house by Met SYSTEMS. Being bespoke and specifically built to control the WiSI screen, the software doesn't just make the operation of the system simple, it also makes it very reliable.
With the ever changing industries in which we operate and technological advancements, Met SYSTEMS is constantly seeking to improve the performance of its products. To this end, we are currently working on an updated version of the WiSI software. This will provide a fresh new look and feel as well as enhanced functionality and cloud based access.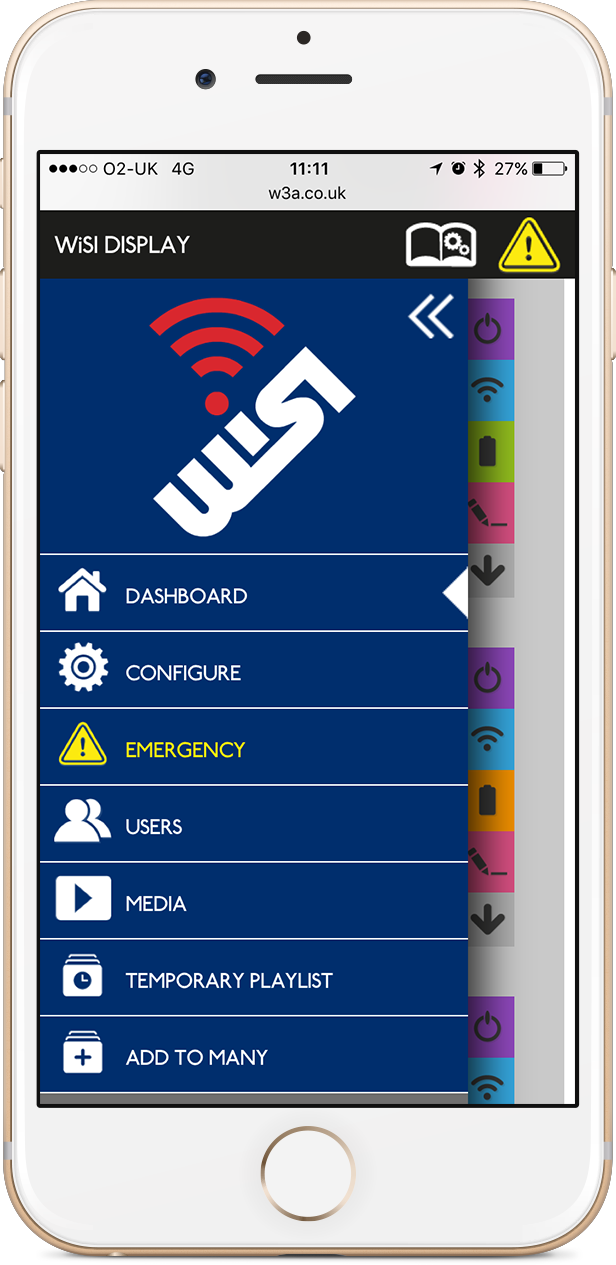 Experience
The WiSI (Wireless Service Information) screen is the first of its kind and with constant improvements, it still remains unique today. Met SYSTEMS, the team behind the creation of this mobile digital display screen, has vast knowledge and experience of communications and information systems. It is as a trusted partner with key rail and transport related companies and authorities. Playing a pivotal role in the management and assurance of many well known projects it has secured much repeat business, along with an enviable reputation.
Together, as a company, we pride ourselves on building long and mutually beneficial relationships with our clients, being flexible, open and collaborative; aiding the effectiveness and efficiency of any project undertaken