The Requirement
As part of a the government sponsored (Department for Transport) Thameslink Programme, large scale improvements to  London Bridge Station have created large open spaces including a football pitch size concourse providing access to all platforms.  This redevelopment was also as part of the regeneration, which accompanied the building of the Shard, the tallest building in western Europe.
The radically new layout of the station complex, and surrounding area, together with the variability caused by the on-going construction work, created a need for additional pedestrian way-finding.  The way-finding solution had to be resilient to the elements and should be able to display different messages, and be relocatable as the routes changed, during construction.
WiSI Solution
As the WiSI screens are IP65 rated, meeting the requirement for weather resilient was a simple goal to achieve.  As was the need for mobility of the screens and to show constantly variable messages and directions.
Ad-hoc and pre-planned poster design and deployment has also been provided by Met SYSTEMS.
The sleek and modern look of the WiSI screens fitted seamlessly into the upgraded station setting, particularly against the highly innovative design of the Shard complex.
The staff fully embraced the use of these screens, particularly the intuitive control software, which is used to create and deploy service and way-finding posters.

Control
What's displayed on a WiSI screen can be changed instantly, using the simple to operate bespoke software which accompanies the WiSI screens. WiSI is a complete system!.

Deployment
Mobility of the units suited the limited services of the environment.

Resilient
Fully weatherproof solution meant the displays could be situated externally.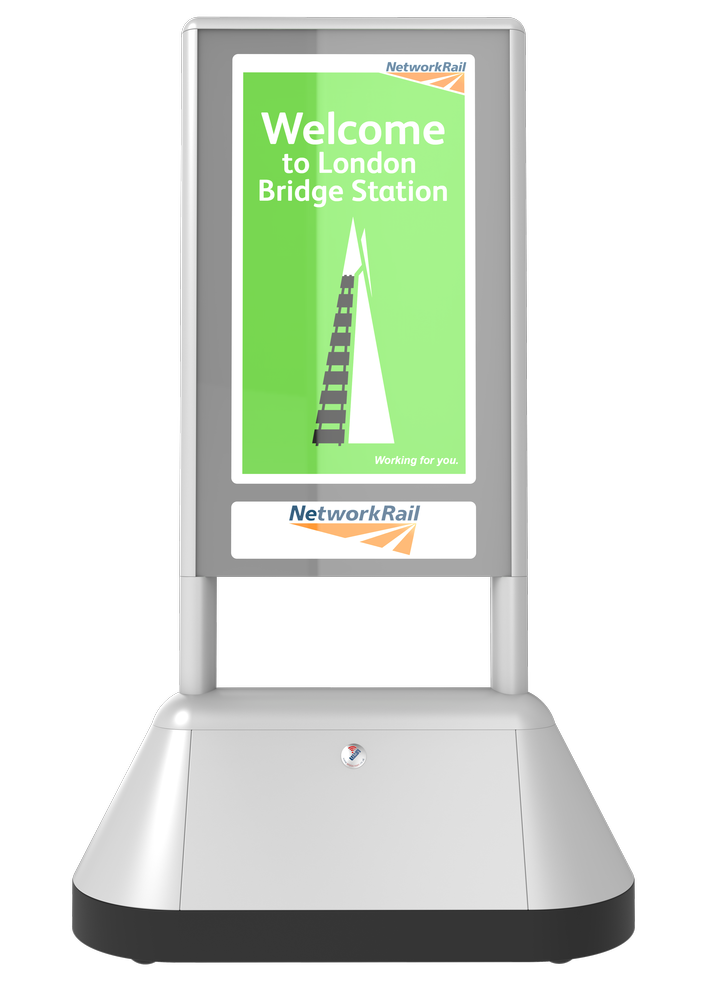 Related Case Studies