The Requirement
As part of a multi million pound network improvement project, southeastern has made a number of upgrades to its stations, to enhance their customer service.
Part of this investment was to increase the effectiveness of information provided to customers at its stations.  In partnership with High Speed 1, (through which southeastern operates a number of its services) it was a particular goal to improve the customer information provided.  Particularly when passenger disruption is experienced, as it was essential that any disruption could be acted upon quickly.  This was best done by local staff.
The Solution
WiSI screens were deployed, in crucial areas of St. Pancras, Stratford and Ebbsfleet stations.
With the flexibility afforded by the WiSI system, it was possible to configure the screens to be manage each station location.  This allowed station staff to act quickly in response to any disruption experienced.
To update the screens, staff access the WiSI control software using ruggedized tablets.  With the touch of just a few buttons, disruption information could be displayed, quickly and on the move.

Mobile & Wireless
WiSI can quickly and easily be placed in the most effective position / location, making the displayed information more difficult to miss.

All Day
After a 4 hour charge period, the screens run for 20 hours.

One Complete System
As this is a complete system, staff at any station could affect the displays at all of their stations, from a single location.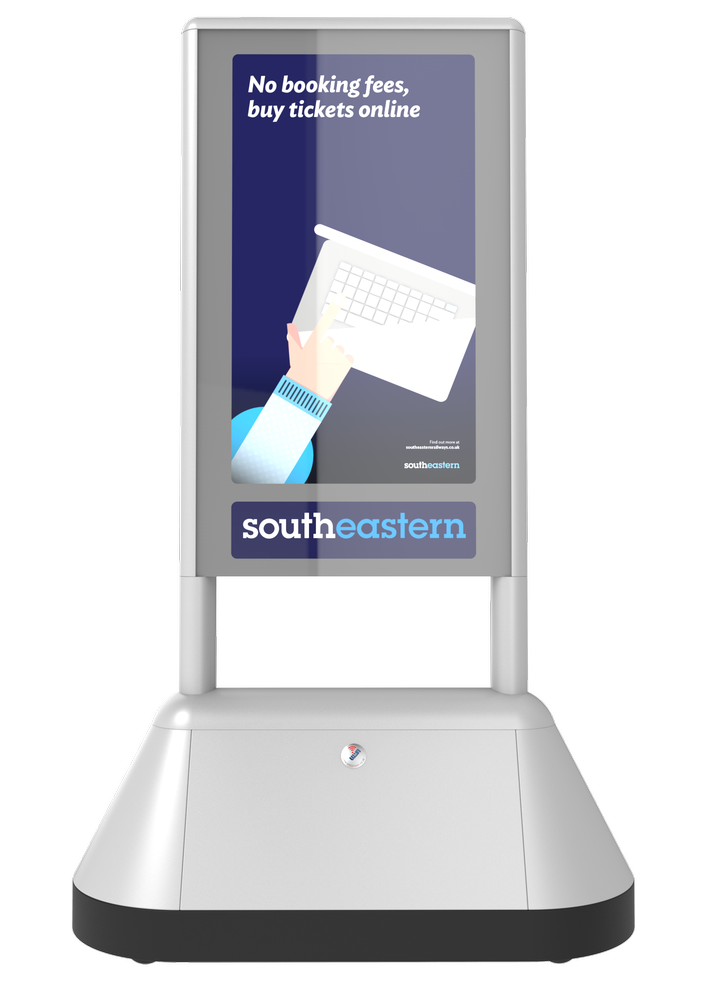 Related Case Studies